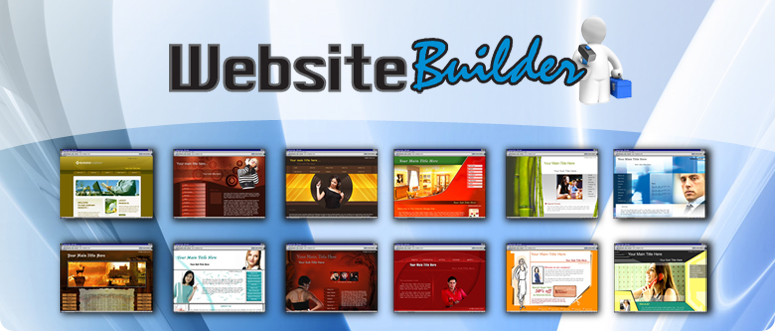 There are so many web builders out there that seem to make your first website simple to construct and get you on the market for free, or relatively little cost. Some services, such as Squarespace come with great templates to make your first website standout from the rest, others such as web builders that come with hosting packages and be simple but very generic. Each, however, comes with its own dangers.
Pro's of Web Builders
Web Builder sites such as Squarespace and Wix come with that very simple to build, sometimes drag and drop functionality that is attractive to those wanting to create their first simple business or personal website. The templates that come with these are attractive, often with lots of pre-set layout designs to just put your content in, and forget the rest. These can be great if you want to just get your name on the internet, have somewhere just to direct customers from your facebook, twitter, etc., or just add validity to your company.
Con's of Web Builders
It may be obvious by this stage that I'm no fan of DIY, drag and drop web builders. One of the main reoccurring jobs I have at the moment it cleaning up DIY websites on Squarespace, often with people having even hired another designer or paid a lot for custom templates.
Not so User friendly
The first problem with DIY website is that they are often not user friendly and don't have the UX (user experience) in mind when designing. Though you don't need to know any coding (which traditional web designers use) this can be very limiting in being able to adjust those individual needs of your website.
Growth Adverse
DIY website are not designed for growth in mind. Due to the limiting nature of their layouts, integration, and excessive costs for add-on software such as ecommerce, they are not designed for easy ongoing growth. You will often find that when you want to take that next step in your business growth the DIY websites are not able to expand with you.
SEO Negative
If you don't know what SEO (Search Engine Optimization) is then please go here to read up further. Basically, SEO helps Google and other search engines find your website, along with other options of getting your website to rank (appearing higher in pages) higher for particular search terms.
SEO is possible on any website, even DIY builders, however there is no easy way of implementing them or trafficking how they are working on your website. Often with other website platforms such as WordPress you are able to integrate plugin's which optimize your website for SEO and also track how each page will work with search engine.
Summary
Whether you are looking to build your website with a DIY builder, local developer or outsourcing overseas, there are many things to consider. My recommendation is to avoid using DIY builders and look for a local developer, though the initial start-up costs will be more than some DIY developers you will get the value for money in the long run, and there is much more space for expansion as your business grows.