ServiceM8 is a cloudbased solution that helps field service organizations manage their business. ServiceM8 guides users from creating job quotes to invoicing and payment collection, and provides realtime information on what jobs are active, what quotes have been issued to clients, and where and when employees are at client sites.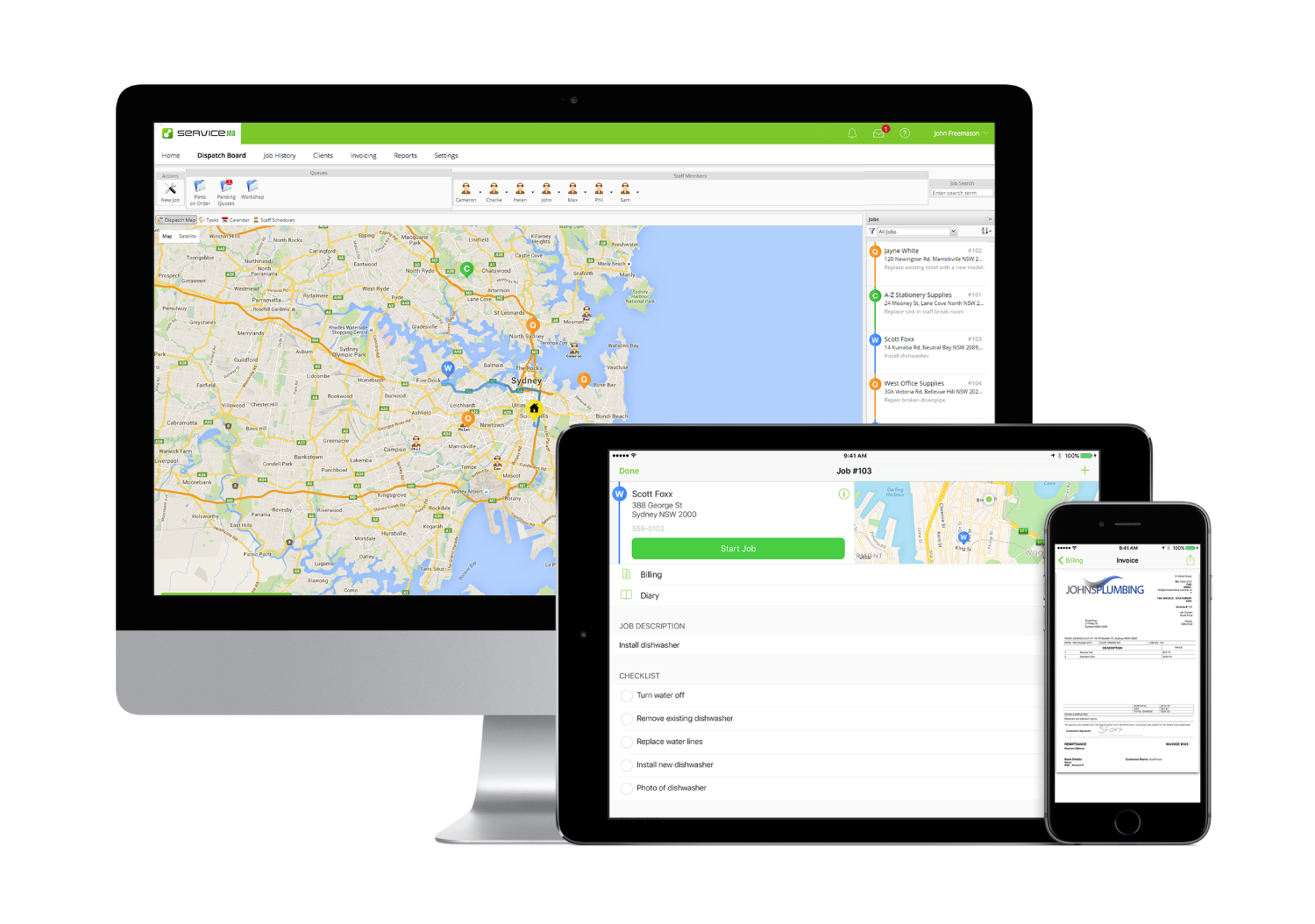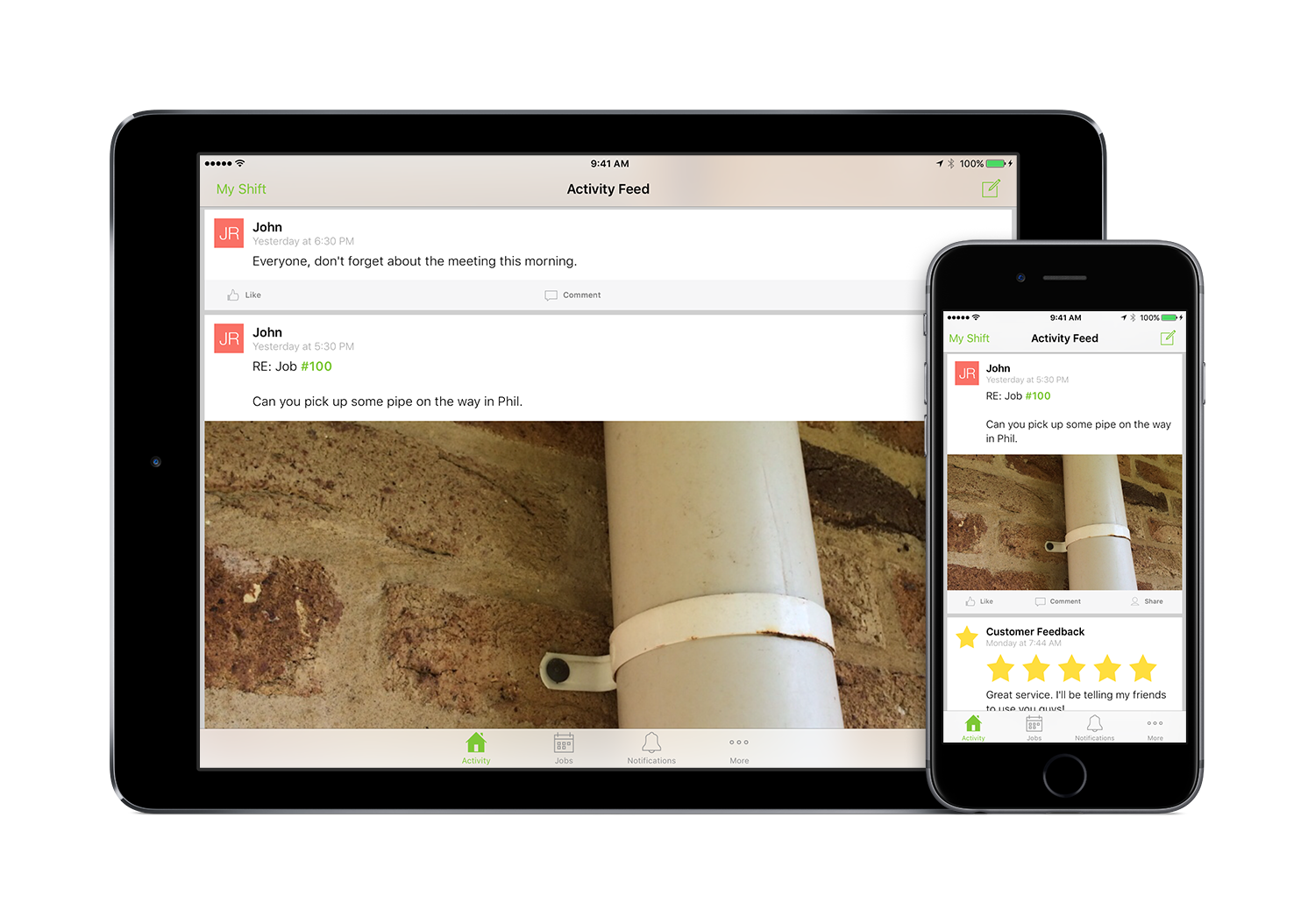 Active Feed
Keep up to date with whats happening in the field with staff on the ground by the active feed tracker.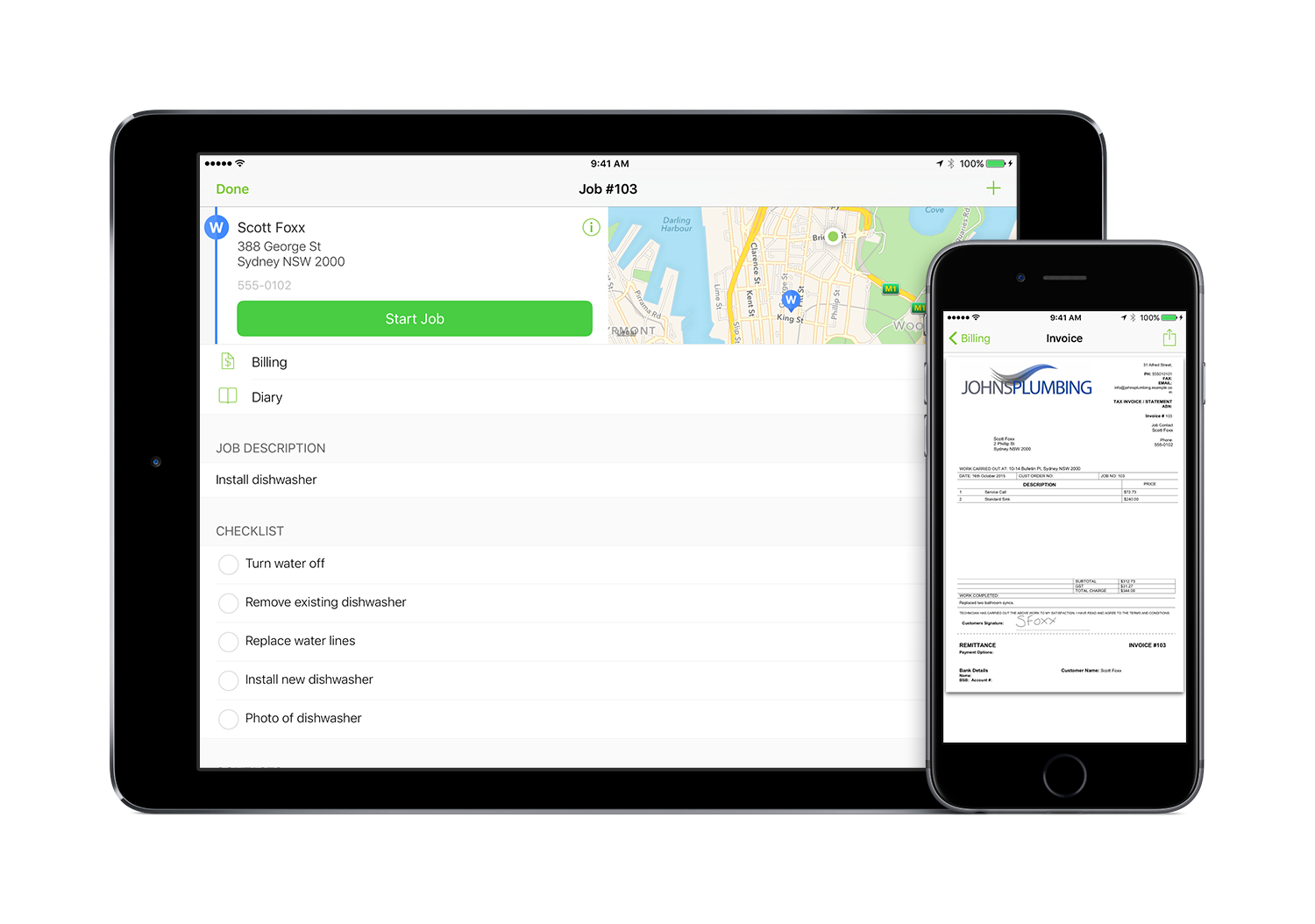 Jobs and Invoicing
Create jobs, quotes and invoices on the go via mobile and tablet apps, or from the office and send to staff for tasking.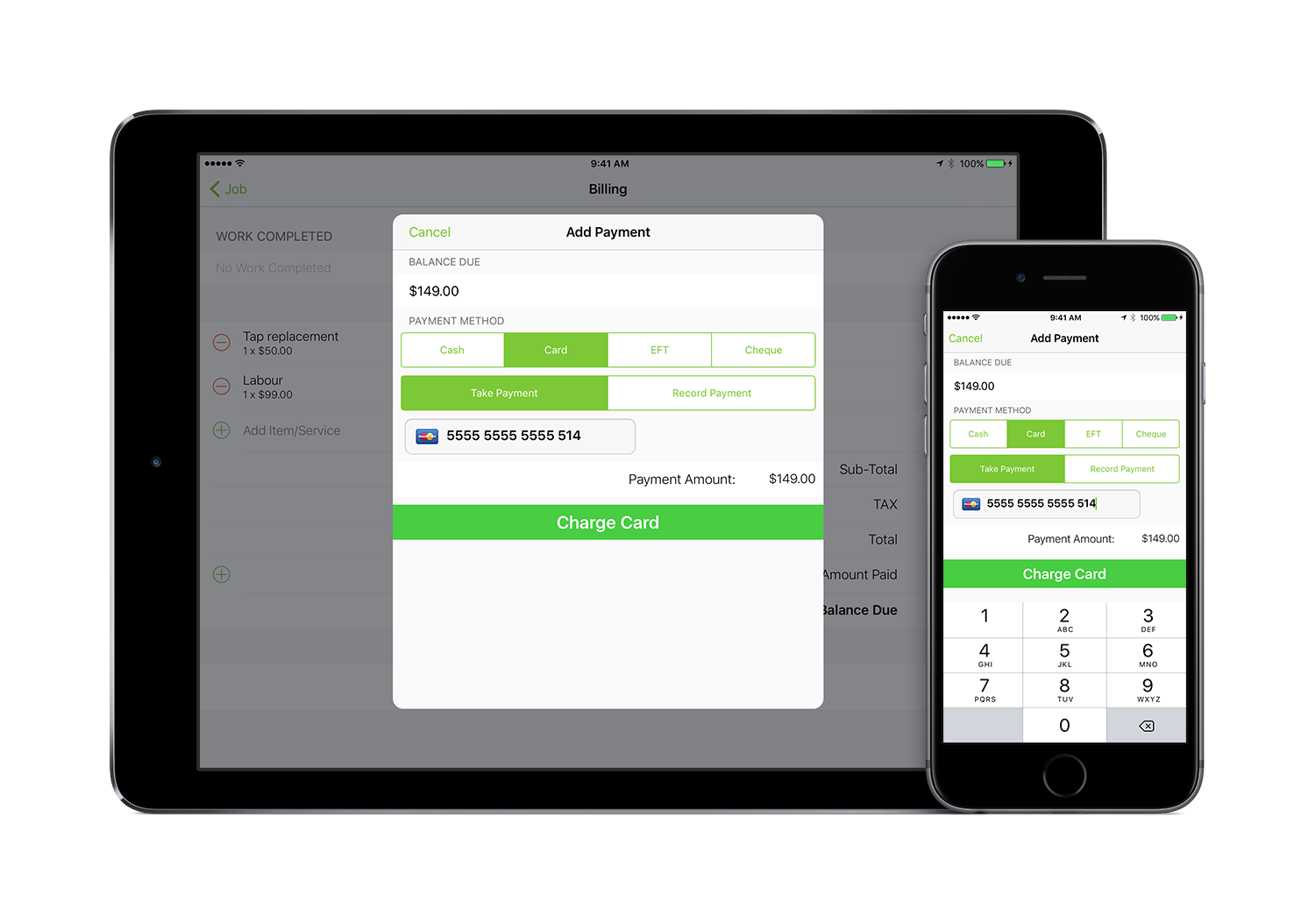 Credit Card Payments
Accept credit card payments on site with clients signing off right there and then, don't wait for invoices to be paid.
Training
Though ServiceM8 is an easy to use cloud based software with a range of features to help you business flow, it often takes to get setup, learn the features and then train your staff in these.
Cut your develop time in half by getting assistance in navigating your ServiceM8 applications, along with taking the hassle out of training your staff with onsite training options.
Invoicing and Quote Design
Do you already have an invoice template or letterhead, or want a new one designed from scratch to match your current logo? With ServiceM8 formatting invoices can be custom designed for your exact needs, whether it be integrating your letterhead, designing a custom format or working on range of ideas, Birchenall Consulting can help you get it all up and running on ServiceM8.
Technology Integration
Birchenall Consulting can help you set up your devices to get the most out of your ServiceM8 applications, whether it be email integration with Outlook, setup iPad's and iPhones, and tracking services, it's all possible with a little help.
Also learn how to get your website ServiceM8 ready. Birchenall Consulting will help you with adding professional contact forms, or ServiceM8's own quote and booking plugins for your website so that customers details and enquiries are directly accessable through your ServiceM8 account. Don't worry about having to transfer information between your email, diary and ServiceM8, it can all be automated.
Finally, get your accounting and payment gateways synced so that everything can be achieved in the one location. Take payments on site with Credit Card integration, and allow customers to pay their bills online directly through Stripe which can integrate with Myob, Xero and Quickbooks.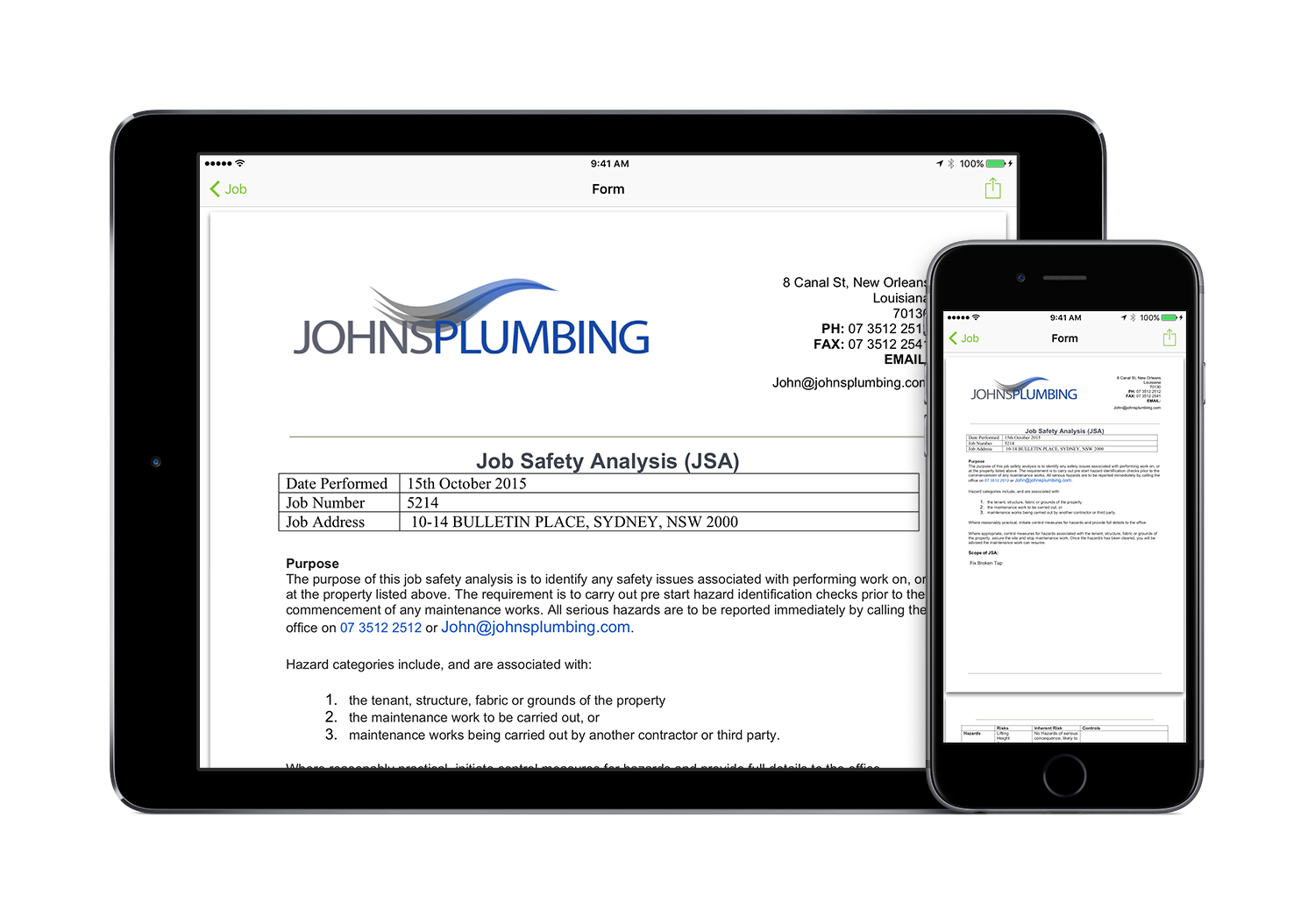 Forms
Read More
Have customized forms designed for you business to track information based on needs of the job, create specific forms for management tasks, and more.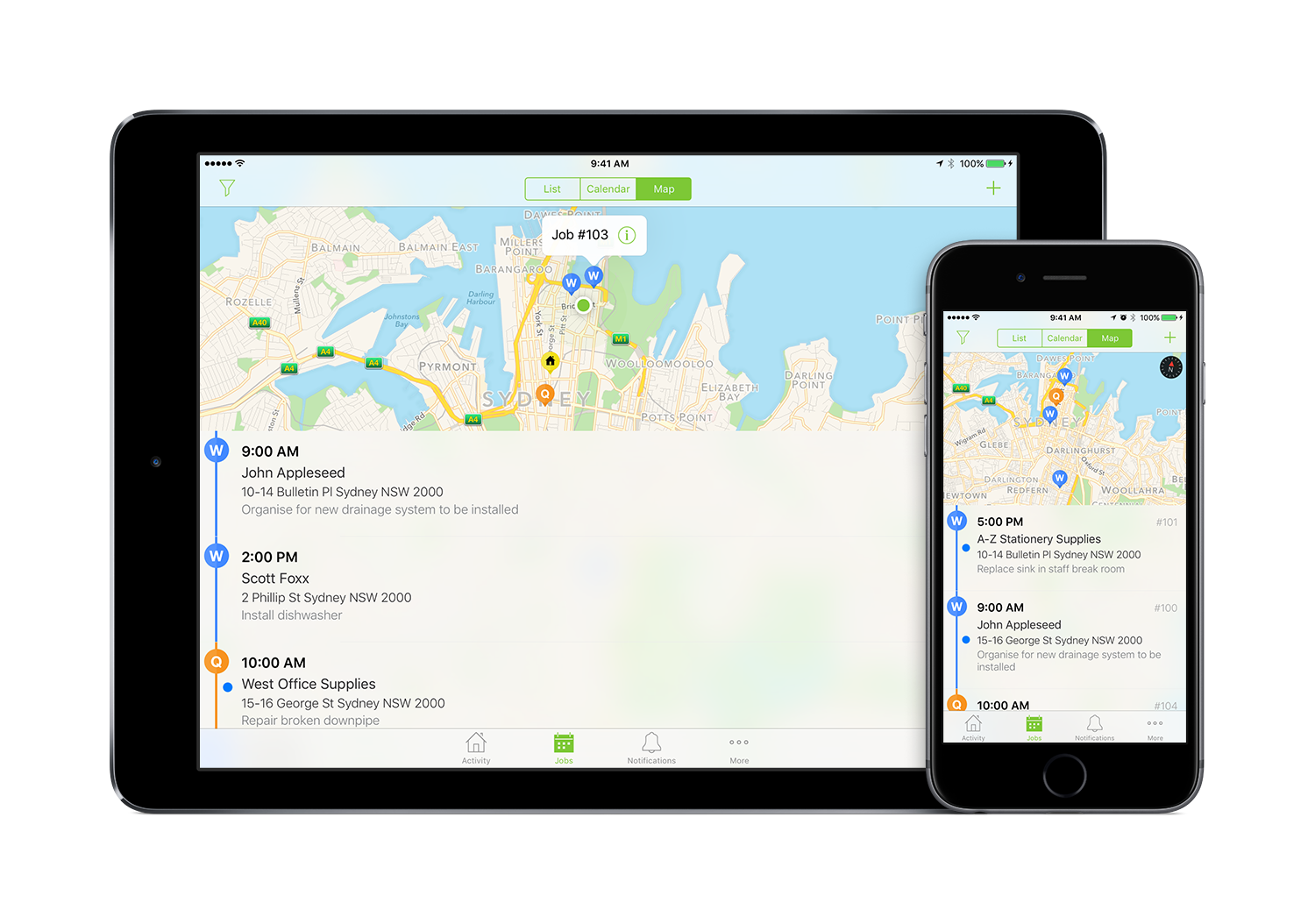 Maps
Read More
Use the maps in Servicem8 to track where jobs are located, then assign to the closest staff using job taskings.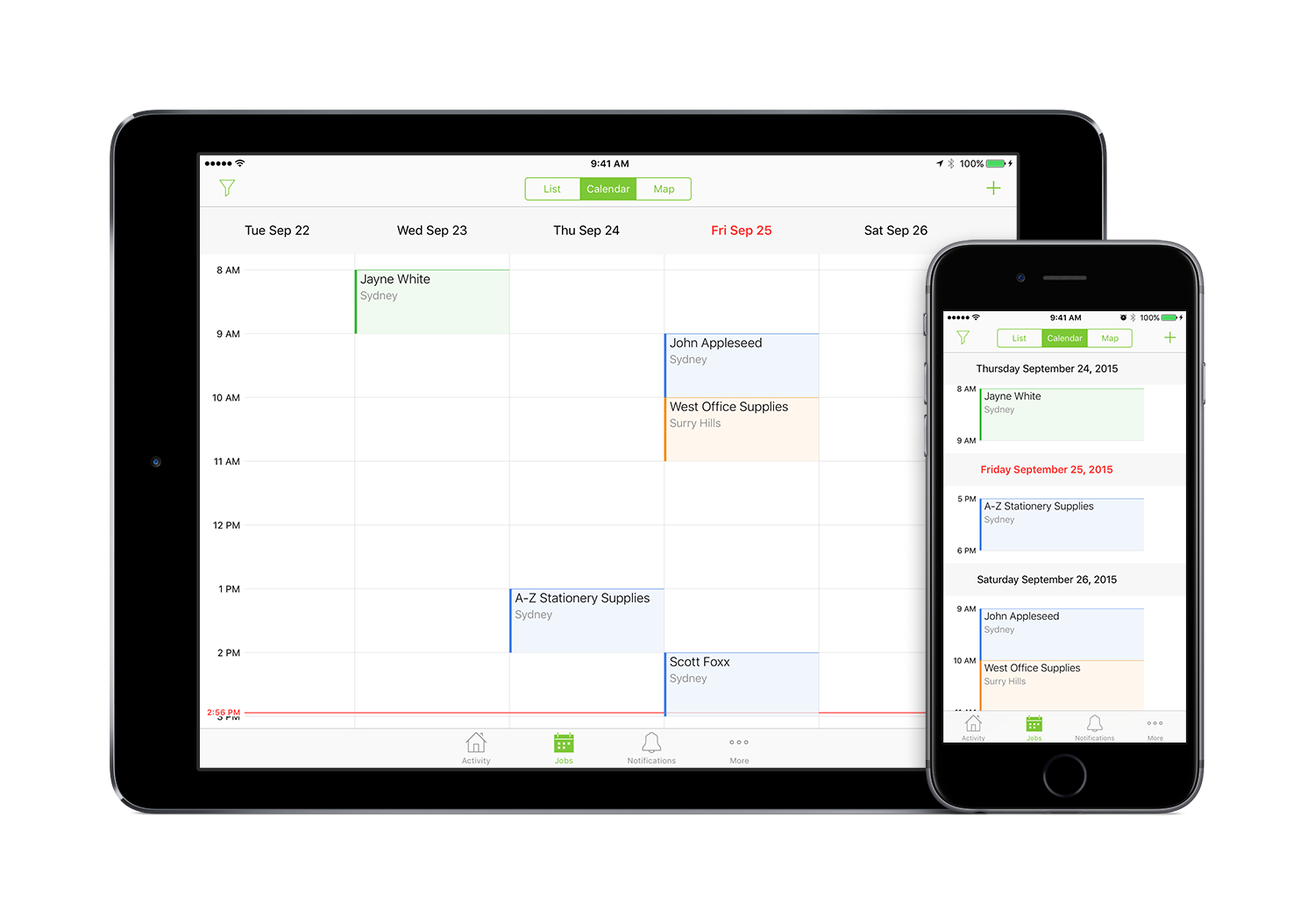 Scheduling
Read More
Use the diary and scheduling tools within ServiceM8 to help plan you teams jobs, assign staff, track their progress and much more.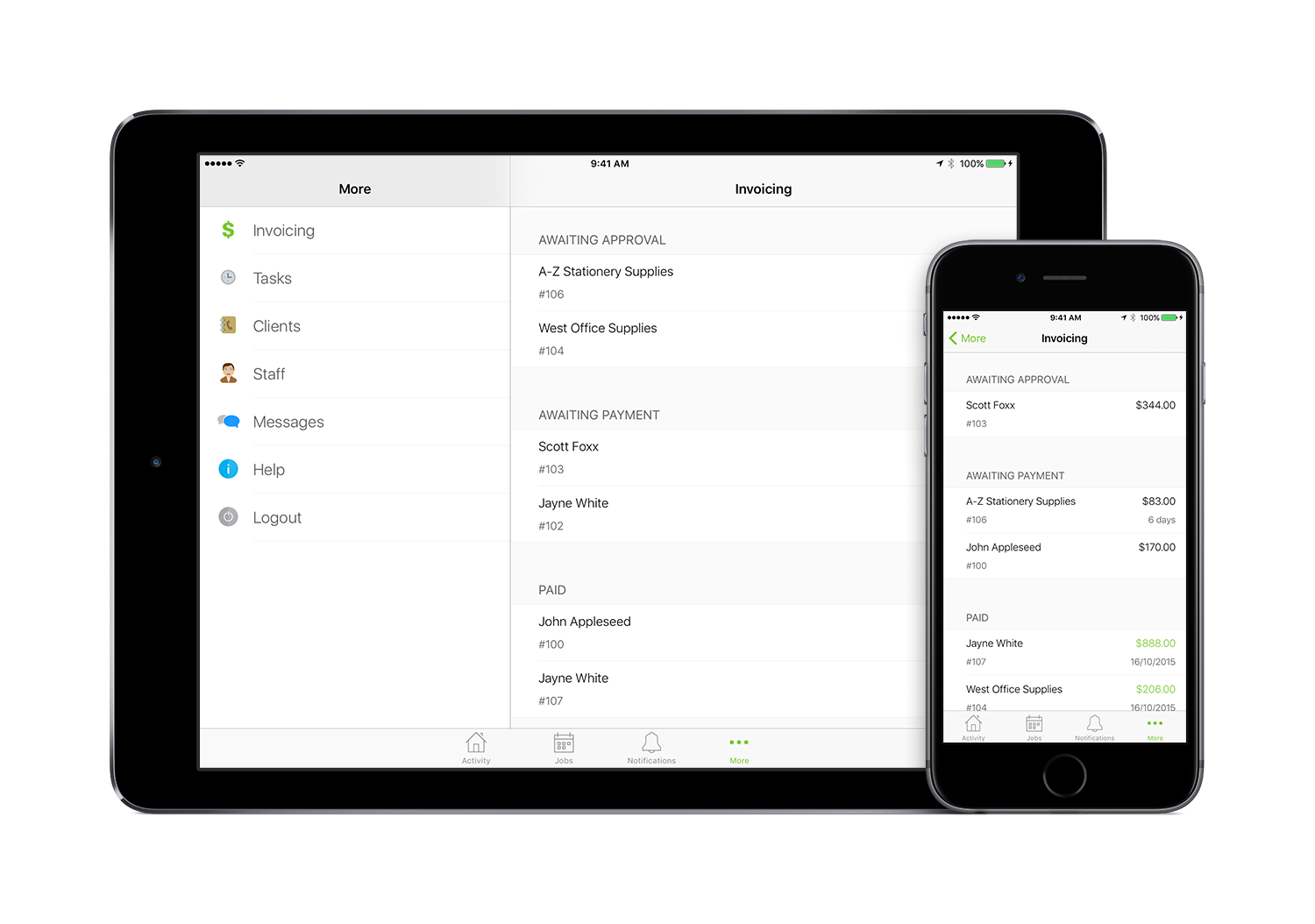 Quotes & Invoicing
Read More
Use service mate to create custom quotes instantly for clients to consider, once they have committed you can then use the jobs board to manage the clients needs, add additional time and materials, then send them the final invoice for payment.
Get these buttons on your website.
Find out how Birchenall Consulting can help your business get onto Servicem8
Just fill in the form below and we'll be on contact soon.